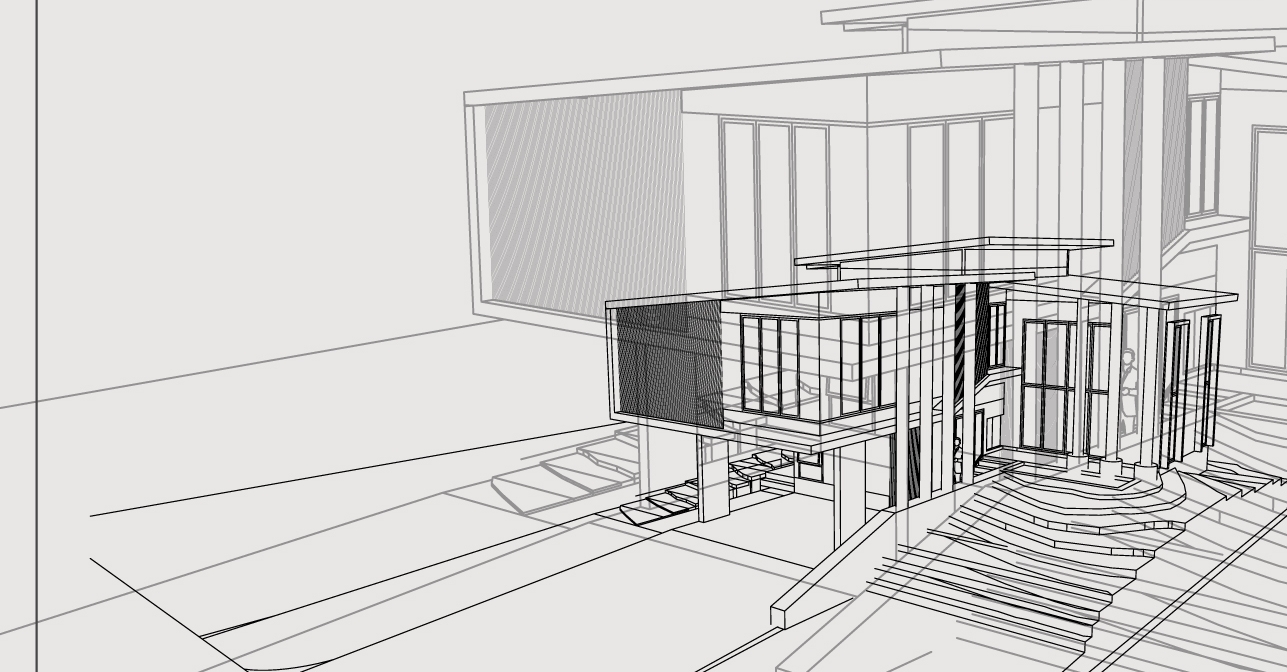 Joe Fernandez Architect, PC
Discover innovative ways a home renovation can bring impressive returns with a few simple solutions.
20 Questions to ask your Architect
1. What does the architect see as important issues or considerations in your project?
As an Architect I feel that I am a careful listener. Being able to develop potential ideas, integrating construction techniques and current applicable model building codes should all be considered issues.
2. What are the challenges of this project?
Programming issues along with all physical issues will challenge every solution
3. How will the Architect approach your project?
A blank canvas which is then filled with ideas, emotions and the Architects' passion to create the solution to every program.
4. How will the Architect gather information about your needs, goals, etc?
Face to Face discussions (when feasible) with the ability to follow up with the client with preliminary designs - evoke additional thoughts and ideas which drill down to solutions.
5. How will the Architect establish priorities and make decisions?
Client expectations drive Architects to establish priorities and knowledge and experience drive design decisions.
6. Who from the Architecture firm will be dealing with you directly? Is this the same person who will be designing your project?
Joseph Fernandez, AIA deals with every client and is the same person who leads the team on every design.
7. How interested is the Architect in your project?
Our firm only accepts projects that are personally approved by Joseph Fernandez, AIA, as not every project is right for every Architect as prior experiences and making a personal connect to create superior solutions.
8. How busy is the Architect?
As a project management professional, Joseph Fernandez, AIA can manage many projects and utilize time management skills to always allow the proper time to each project.
9. What sets this Architect apart from the rest?
The ability to see pertinent details that will effect the overall solution. Having an extensive construction background and knowledge of the building codes set our firm apart.
10. How does the Architect establish fees?
Keeping overhead minimized and assigning key personnel to projects keep overall cost and fees down and cost effective for all types of clients.
11. What would the Architect expect the fee to be for this project?
Fees are established by the scope, complexity and level of development required by the clients expectations.
12. What are the steps in the design process?
Standardized steps will vary with every project and program. Clients expectations will drive every design to different levels of development.
13. How does the Architect organize the process?
The process should flow based on the type project and amount of detail/ solutions required to gain approvals by the client
14. What does the Architect expect you to provide?
Thoughts, expectations, constraints, concerns and anything that will evolve the thought process into solutions.
15. What is the Architects design philosophy?
Simplicity is the shortcut to solutions which can be developed. Never over complicate something that is served by a straightforward simple solution.
16. What is the Architects experience / track record with cost estimating?
Joseph Fernandez, AIA has successfully completed thousands of projects and experience has proven to accurately price projects.
17. What will the Architect show you along the way to explain the project? Will you see models, drawings, or computer animations?
Models, drawings and isometric computer animations are utilized to help clients visualize their projects.
18. If the scope of work changes later in the project, will there be additional fees? How will these fees be determined?
If the scope of the work / program is revised once the client has signed off on the program, additional fees are required to allow for time to adjust the solution.
19. Does the Architect have a list of past clients that you can contact?
Past clients are contacted first for permission. Clients are categorized based on projects completed.
20. How disruptive will construction be? How long does the Architect expect it to take to complete your project?
Ultimately scheduling is determined by the contractors workforce and expertise and vary from task to task. Generally suggestions are made to the contractor on possible phasing of projects to incur the least amount of disruption. Ultimately methods of construction and phasing are primary dictated by the builder.